Greetings friends and supporters of Rising Tide North America!
Would you like to see RTNA continue to grow and build its network of groups and individuals striking directly at the root causes of climate change? RTNA is humbly asking you, your family, friends, neighbors, and colleagues to support our grassroots efforts by putting your money where your heart is.
RTNA fills a niche in the fight for Climate Justice that is very hard to raise money for the traditional way since we advocate non-violent direct action and loudly oppose corporate power: as such your involvement in our work is essential to our success.
The donation of even a dinner out to eat a month worth of money from each person reading this would make many things Rising Tide has dreamed about for years finally possible:
What would the movement for climate justice be like if Rising Tide could provide free, on-call training and logistical support for community organizers demanding an end to fossil fuel exploration and burning in their own back yard?
A deeper commitment from our supporters to help fund our work would allow us to get great works of analysis like Hoodwinked in the Hothouse out to 100,000 instead of just 10,000 people.
We're going to try to make donating a few dollars a month easy for you: you can use a paypal donation of $5, $10, $15, or $20 a month, by clicking this link below:
http://www.risingtidenorthamerica.org/donate/
RTNA is comprised of all-volunteer activists who often donate 30+ hours a week of their time. We  receive very little outside funding for the many projects RTNA is undertaking: often individuals utilize their own rather frugal monetary resources to support our projects.
2009 has been an exciting year for us; here is just a sample of what RTNA and its local groups have been up to:
MOST RECENTLY:
On November 30, one week before the UN climate negotiations in Copenhagen open, and on the 10th anniversary of the World Trade Organization (WTO) protest in Seattle, major demonstrations, teach-ins and civil disobedience took place in cities around the U.S. and abroad.
Chicago, IL: Activists target Carbon Trading @ Chicago Climate Exchange – 12 arrested
Greensville, SC: Blockade of shipment of generator to Cliffside Coal Plant, 4 arrested
New York City, NY: Occupation of the Natural Resource Defense Council Office with James Hansen exposing their ties to industry
Plymouth, UK: Two Women lock down at Coal Financing Bank
San Francisco, CA: San Francisco Climate Justice Action at Bank of America; 200 Rally with at least 23 Arrested
Seattle WA: Lock downs at Bank of America and Chase
Whitby, ON: Sit-in for Climate Justice at Finance Minister's Office
Baltimore, MA: Targeting Constellation Energy
Boston, MA: Rally in the rain
Burlington, VT: Rally for Climate Justice and against false solutions
Charlotte, VA: Banner drop: "Capitalism is the Crisis"
Denver, CO: Citizens 'Die-in' at Department of Public Health and Environment in Coal Protest
Pheonix, AZ: Banks targeted during march
Washington, DC: Downtown march targets major polluters and lobbyists
Other activities this year included:


Distributed through print and digital downloads 10,000 copies of Hoodwinked in the Hothouse, a 20 page guide exploring the false solutions to climate change.
Printed and distributed 5000 copies of Deal or No Deal, a 16 page newspaper examining the COP 15 climate talks in Copenhagen from an anti-capitalist, climate justice perspective.
Launched 350 Reasons Carbon Trading Won't Work on 350.org's day of action. We compiled over 350 reasons carbon trading won't work onto our website 350reasons.org and released a companion pamphlet highlighting the top 35 reasons. The project resulted in over 17,000 hits to the website in one day as well as international media attention to the problems with Carbon Trading.
Took a lead role in support, outreach, coalition building, and organizing within the US climate justice movement, particularly in the development of Climate SOS, Beyond Talk, and the Mobilization for Climate Justice.
Provided consistent, timely news and analysis on the carbon trading legislation in US congress, local resistance to dirty energy and direct actions from across the country and planet, and updates on the international mobilizations against Copenhagen…through our newsletter, website, social media, and participation in the blogosphere.
Initiated and participated in Climate Justice protests at the G20 meetings in Pittsburgh.
Helped host the West Coast Convergence for Climate Justice and Action where hundreds came together to network, build skills, and take action against Chevron's oil refinery in Richmond, CA
Disrupted a speech by Connie Hedegaard, chairperson of the UN climate talks in Copenhagen, to protest carbon trading and other false solutions being pursued at the COP 15 climate talks.
Delivered our giant spoof version of the congressional climate bill to the offices of Environmental Defense, Natural Resource Defense Council, and The Nature Conservancy to protest their corporate friendly market based approaches to "solving" the climate crisis.
RTNA Local Groups Network has grown by leaps and bounds. In the last 3 months 10 new groups have joined our network, with many more coming soon. THANKS & WELCOME to all y'all. (If your interested in starting your own group or becoming a local contact, click here!)
The RTNA Local Group Network has also been keeping busy in 2009. Unfortunately we don't have enough space to list all the actions taken, but here are a few to show the amazing projects folks have been up to. RT Boston took part in Bank of America & EPA Actions. RT Bay Area worked on the Mobilization for Climate Justice, the West Coast Climate Convergence and Chevron Actions galore. DC Rising Tide is working on their Pepco Campaign & participated in civil disobedience against mountaintop removal mining. Portland RT has helped build resistance to the CRC, a major highway expansion, through festive actions and rallies. Ashville RT continues in its direct action campaign against the Cliffside coal plant, resulting in over 60 arrests in the past year.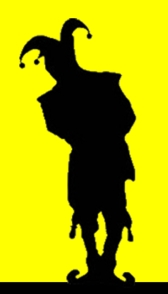 And here are some of RTNA's exciting plans already in the works for 2010!
Organizing Fossil Fools Day, an international day of direct action against the fossil fuel industry on April 1st 2010.
Expanding and strengthening local Rising Tide groups and contacts across the country.
Hosting a national convergence in Detroit next summer before the US Social Forum (USSF), and encouraging multi-issue climate organizing at the USSF.
Printing thousands more copies of Hoodwinked in the Hothouse.
Cross-country Rising Tide roadshow.
More direct action around the country against fossil fuels and false solutions.
Creating a new series of "how to guides" on grassroots organizing and direct action.
So as you may have surmised by now- RTNA NEEDS YOUR SUPPORT!!! The vital role we play in the North American climate movement could be expanded greatly if we had to spend less time worrying about how to raise $100 to print a banner or pamphlet, and more time planning great actions and making great pamphlets. We run on an incredibly small budget and a little goes a REALLY long way.
If you like RTNA's work, we need you to support it by donating. Our hard-working, all volunteer network, would be very appreciative!
Donate on a recurring basis to Rising Tide North America by following links:
You can send checks to our central PO Box:
Rising Tide North America
P.O. Box 3928
Oakland CA 94609
Or make a one time donation or on our website: http://www.risingtidenorthamerica.org/donate/
The following is a wish list of material donations we would appreciate:
* LCD projectors
* Diesel vehicles that can run on veggie oil for tours
* Art and banner making supplies
* Free rooms or office spaces
* Computers
* Printers
* Video and still cameras/videotapes and film/camera accessories
Thank you very much for your time and consideration regarding these significant matters, we know it's a tough time economically, and if you can't donate please do what you can locally to support local resistance efforts in other ways!
And please forward this request far and wide!!
thanks for your support!
Rising Tide North America